WATCH: This Baby's Reaction To Katy Perry's 'Dark Horse' Is Amazing
JUST ADDED: 5 Seconds of Summer will be rocking the stage at this year's iHeartRadio Music Festival Village in Las Vegas! The band sat down with Ryan Seacrest to break the news. Click here to buy your tickets now, before they sell out!
Katy Perry's "Dark Horse" instantly cheers a crying baby in an amazing new video.
In the clip, the infant happily freaks out when the hit song starts playing.
Perry tweeted the video, joking, "Available for babysitting at 10 dollars an hour & 4 Oreos."
The whole thing is pretty cute.
Check out the video below!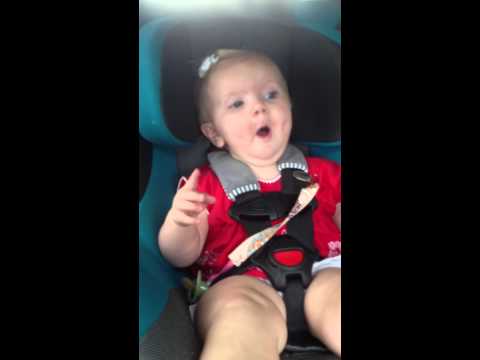 Photo:Â YouTube